PARCO NATURALE REGIONALE DI PIANA CRIXIA
NATURAL PARK OF PIANA CRIXIA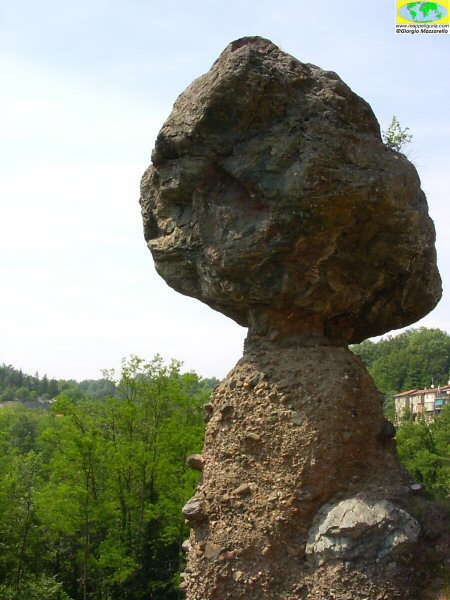 ---
IL PARCO IN POCHE FRASI

Un paesaggio caratterizzato da dolci colline coltivate interrotte bruscamente da "onde di sabbia", questi sono i calanchi, versanti di colline, scavati dall'erosione dell'acqua. In alcuni casi, lo scavare dell'acqua piovana, ha prodotto curiose formazioni geologiche come il famoso Fungo di Pietra, emblema del Parco.

Veramente unico il "Fungo di Pietra", visibile lungo un breve e facile percorso pedonale.
---
THE PARK IN FEW WORDS

A landscape characterized by soft hills cultivated, abruptly interrupted by "sand waves", these are the "Calanchi", hills slopes, carved out by water erosion.

In some cases, the digging of rainwater has produced curious geological formations like the famous Big Mushroom Stone, symbol of the park.
---
---

CARTE ESCURSIONISTICHE "mini MAPPE OUTDOOR ACTIVITIES" RELATIVE AL
PARCO NATURALE REGIONALE DI PIANA CRIXIA
SELEZIONA LA TAVOLA DA VISUALIZZARE
HIKING MAPS "mini MAPPE OUTDOOR ACTIVITIES" RELEVANT TO
NATURAL PARK OF PIANA CRIXIA
SELECT THE SHEET TO VIEW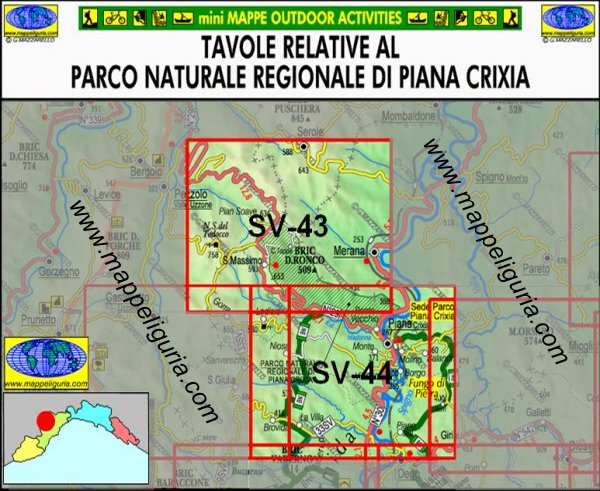 Sei interessato a questo gruppo di carte? Richiedi ulteriori informazioni
Are you interested in this group of maps? Write me