PARCO NATURALE REGIONALE DELL'AVETO
NATURAL PARK OF AVETO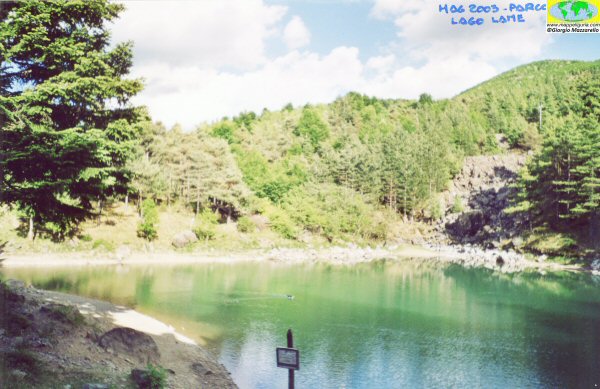 ---
IL PARCO IN POCHE FRASI

Quasi tutto il territorio del Parco è costituito da estese foreste con piccoli laghetti glaciali, che sono la dimora di fauna e flora uniche. Le montagne creano ampi anfiteatri morenici con alte vette (Penna 1741m - Aiona 1702m) con una varietà geologica costituita da rocce e minerali particolari. Questo e' il cuore del Parco che e' situato alle spalle del Tigullio e comprendente le valli Aveto, Graveglia e Sturla.

Attorno ai laghetti glaciali si estende una fitta foresta di abeti nella quale sono stati segnalati parecchi percorsi escursionistici a tema geologico/ambientale.
Merita la visita all'antica miniera di Gambatesa in val Graveglia dove e' stato creato un percorso turistico molto suggestivo.
---
THE PARK IN FEW WORDS

Almost the entire area of the Park consists of vast forests with small glacial lakes, which are home to unique flora and fauna. The mountains around creating large moraine amphitheatres with high peaks (1741m Pen - Aiona 1702m) and with a variety geology consists of rocks and minerals unique. This is the heart of the park, which is located behind the Tigullio and including the valleys Aveto Graveglia and Sturla.
Around the glacial lakes, surrounded by a thick forest of fir treeshave been realized several geological/environmental hiking trails .
It is worth visiting the ancient Gambatesa mine in Val Graveglia, where he was created a tourist route, in the galleries of the mine, very impressive.
---
---

CARTE ESCURSIONISTICHE "mini MAPPE OUTDOOR ACTIVITIES" RELATIVE AL
PARCO NATURALE REGIONALE DELL'AVETO
SELEZIONA LA TAVOLA DA VISUALIZZARE
HIKING MAPS "mini MAPPE OUTDOOR ACTIVITIES" RELEVANT TO
NATURAL PARK OF AVETO
SELECT THE SHEET TO VIEW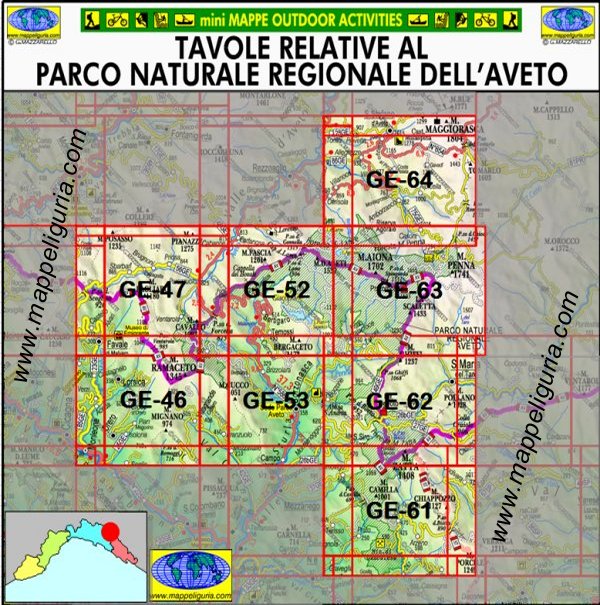 Sei interessato a questo gruppo di carte? Richiedi ulteriori informazioni
Are you interested in this group of maps? Write me